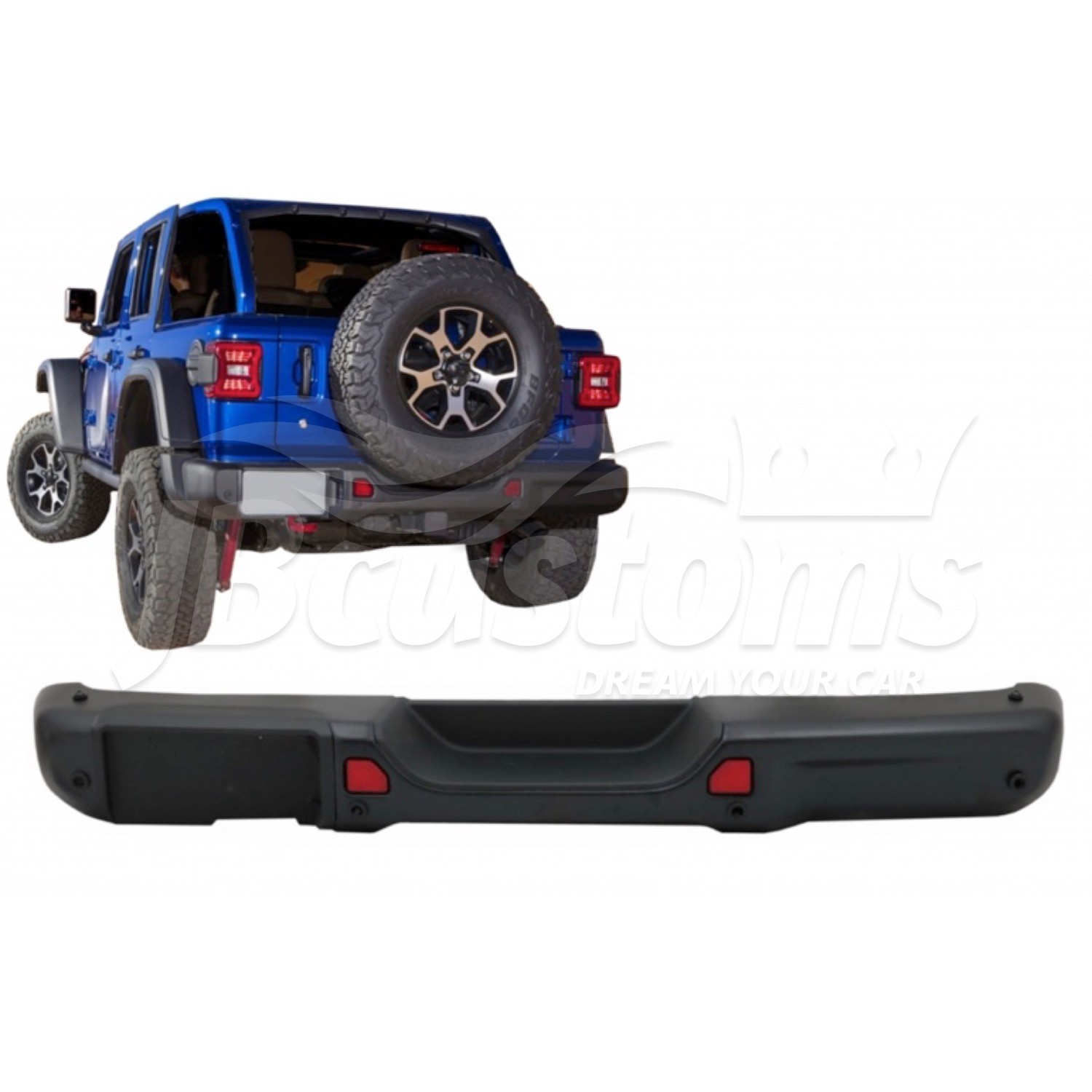 Metal Rear Bumper Jeep Rubicon Hard Rock 10th anniversary JL (2018+)
Ref. PTX02542
Metal rear bumper

Jeep Rubicon Hard Rock 10th anniversary

J

L (2018+)

Compatible for Jeep Wrangler

J

L (2018+)

This metal rear bumper design

Jeep Rubicon 10th anniversary

, is intended to add a sporty, exclusive and unique look to your Jeep Wrangler JL (2018+)
Estimated Shipping
15 - 20 days
Finance your purchase
(only particulars)
Finance your purchase by selecting the financing payment method in the purchase process.
Request more information about this product
Additional Information
Jeep Rubicon 10th anniversary design rear bumper, made of high quality steel with black powder coating.
Perfectly matches original mounting holes
Assembly instructions not included.
Installation at an authorized automotive service is highly recommended.
We ship worldwide.
Compatible models:
Jeep Wrangler

J

L (2018+)

2 doors.
Jeep Wrangler

J

L (2018+)

4 Doors.
Unsupported models:
Jeep Wrangler JK (2007-2017)
Package dimensions:
Length: 178 cm
Height: 35 cm
Width: 36 cm
Weight: 53 kg
Certificates:
Product without E-mark / ABE / TUV.