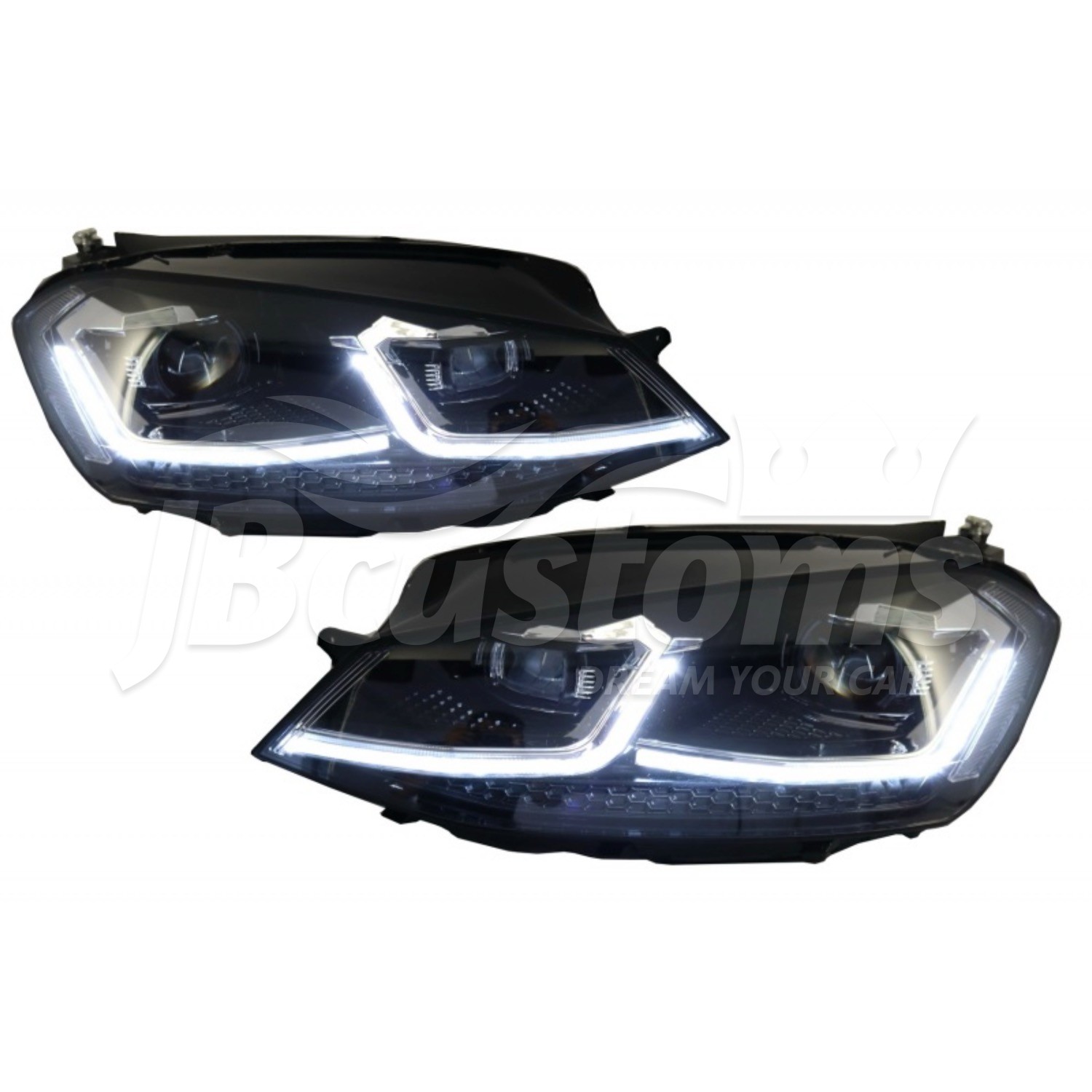 Golf 7.5 Full LED Headlights for Volkswagen Golf 7 (2012-2017)
Ref. PTX01779
Headlights Volkswagen Golf 7.5 Full LED (2017-2019)
Compatible for Volkswagen Golf 7 (2012-2017) with left-hand drive (LHD).
Finance your purchase by selecting the financing payment method in the purchase process.
Request more information about this product
Additional Information
Not compatible for Volkswagen Golf 7 with OEM series Xenon headlights.
Not compatible for Volkswagen Golf VII (2012-2017) with right hand drive (RHD).
Not compatible for Volkswagen Golf 7.5 (2017-2019)
Design R LED headlights: Golf 7 Facelift G7.5, Low beam: H7 halogen bulb (not included), High beam: LED, Turn lights: Dynamic sequential LED, LED daytime running lights.
Equipped with electric height motor for some models, depending on the equipment level, it may need VCDS coding.
We can supply the coding scheme after sale.
Product with E-mark E32
Assembly instructions not included.
Installation at an authorized car service is highly recommended.
We ship all over the world.
These are not original Volkswagen brand products.
The item offered is only suitable for the vehicle models described.