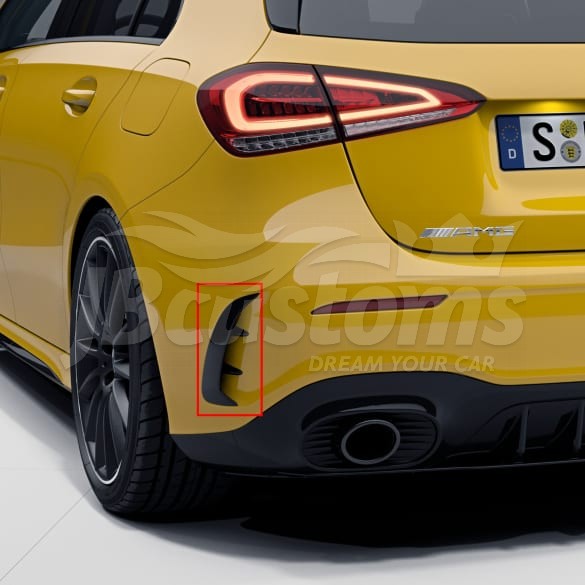 Original Aero Rear Flaps for Mercedes A-Class W177/V177
Ref. PTO00090
Original Rear Aero Flaps for Mercedes A-Class W177/V177 (AMG Package):
Aero Rear Flaps Original Mercedes-AMG.
Compatible product only for described models.

The product is supplied finished and does not need to be painted.

Gloss Black finished product.
Valid for AMG bumpers
Reach out and ride.
Price 2 pieces.
Quick and easy installation.
Brand new product, we are professionals.
Guaranteed shipments.
We ship to everyone

or the world.
Estimated Shipping
10 - 15 days
Finance your purchase by selecting the financing payment method in the purchase process.
Request more information about this product